NTG Environmental performs site investigations for residential, commercial, and industrial sites to obtain the data necessary to assess risks and create remedial design plans. When remediation and site closure are required, our experienced team employs proven remedial technologies that are both effective and cost efficient.
Phase I/II Environmental Site Assessments (ESAs)
NTG Environmental applies scientific and defensible assessment and remediation techniques to meet regulatory requirements, manage client liabilities, and minimize costs over the lifecycle of an asset. Our ESAs meet the US Environmental Protection Agency's All Appropriate Inquiries criteria and associated ASTM E 1527-13 and ASTM E 1903-19 standards.
We perform small and large-scale Phase II ESAs ranging from isolated releases to field-wide environmental impact investigations whether impacts are from a recent spill or historical releases. Characterization strategies include the use of a variety of sampling methods including hand augers, direct-push probes, and hollow stem auger and mud rotary drilling rigs. Services include the following:
Soil and groundwater investigation
Risk assessment and identification of cleanup objectives
Cost and feasibility evaluations for potential remediation technologies
Remediation
NTG Environmental specializes in using the most efficient and cost-effective remediation strategies to address soil and groundwater impacted by petroleum hydrocarbons, chemical, heavy metals, produced water, and NORM. Services include the following:
Remediation strategy implementation and oversight (enhanced bioremediation, soil vapor/dual phase extraction systems, on-site land treatment, off-site disposal, monitored natural attenuation, in-situ leaching, etc.)
Soil, groundwater, and remediation system monitoring and performance review
Regulatory agency and stakeholder negotiation and concurrence for "No Further Action"
Pit Closure
We characterize reserve pit contents and develop closure options associated with the final disposition of those contents. Our approach ensures that applicable regulatory standards are met while also substantially minimizing or removing potential future environmental liability associated with the pit. We use site-specific criteria to tailor the sampling and closure approach according to the drilling program and the operator's level of acceptable risk.
NTG Environmental employed a wind and solar powered aeration unit to perform enhanced biodegradation via oxygenation of more than 500 yd3 of petroleum hydrocarbon impacted soils. Project constraints included a limited budget, minimum available land, and a remote location. Benzene concentrations decreased from 13 mg/Kg to < 0.026 mg/Kg (the regulatory limit) in three months.
NTG Environmental conducted a comprehensive Phase II ESA following a well blowout that released 280 bbls of condensate; 500,000 bbls of brine; and 420 yd3 of produced sand, resulting in impacts to 2 upland acres and 30 coastal wetland acres. NTG Environmental remediated the impacted area with conventional and innovative strategies, including the homogenization of amendments (gypsum, fertilizer, lime, sulfur, etc.) with a track-hoe mounted Fecon® unit, construction of French drains, and onsite treatment and discharge of extracted groundwater. Concentrations of oil & grease, electrical conductivity, exchangeable sodium percentage, barium, and pH (among others) were brought into compliance under applicable LDNR regulations within 18 months of treatment for a total cost of $8,911 per acre.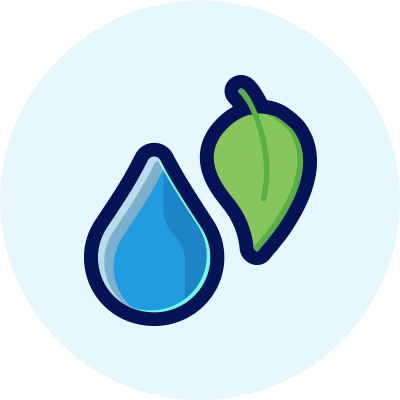 Water Quality
& Natural Resources
Site Assessment & Remediation

Environmental Due Diligence & Audits
Air Quality
Compliance
ESG / Sustainability
Regulatory Compliance
EH&S Management

Midstream