Trusted Environmental Solutions Provider for Energy Partners for nearly 30 years
We are pleased to publish the first edition of the New Tech Global Environmental newsletter. Our goal is to provide you with information to better understand what is happening in the environmental, regulatory, and ESG space. NTGE is a consulting firm based in Houston, Texas, that specializes in providing the energy industry with environmental solutions and sustainability consulting. For nearly three decades, NTGE has partnered with energy companies to manage assets, reduce liabilities, and minimize costs over an asset's lifecycle. We do that by offering a fully integrated suite of environmental, regulatory, and ESG consulting services. With multiple regional offices, we unite industry knowledge, regulatory expertise, and superior service to forge long-term, strong relationships with our clients.
What is happening with Subpart OOOOa?
Air Quality Regulations Update
Subpart OOOOa is the federal New Source Performance Standard (NSPS) that applies to sources in the oil and natural gas sector that commenced construction, modification, or reconstruction after September 19, 2015. It is commonly known as the "Methane Rule." In September 2020, the Environmental Protection Agency (EPA) adopted key amendments to Subpart OOOOa that it called the "2020 Policy Rule" and the "2020 Technical Rule". The 2020 Policy Rule (1) rescinded the regulation of methane emissions under NSPS OOOOa and (2) rescinded all federal NSPS requirements from sources in the transportation and storage segment of the oil and gas industry. However, on June 30, 2021, President Biden signed into law a resolution under the Congressional Review Act (CRA) that effectively removed a significant part of "2020 Policy Rule".
The CRA resolution received a great deal of attention because it re-instituted the regulation of methane under the NSPS, an important precedent for the EPA regulating methane from existing oil and gas sources. In addition to setting the table for the EPA's future regulation of methane emissions, it also had a more immediate impact: sources in the "transportation and storage" industry segments. These sources had been removed from coverage under the oil and gas NSPS by the prior administration but are once again subject to oil and gas NSPS requirements, effective immediately.
It is important to note that the recent CRA action did not undo all the changes to Subpart OOOOa that were adopted in 2020. The CRA action did not impact the changes to the 2020 Technical Rule – except for the changes as applied to the sources in the transportation and storage segments.
As stated above, the CRA action means that methane is once again regulated under Subpart OOOOa. By re-instituting the regulation of methane under Subpart OOOOa, the CRA action has now made the first step for EPA to regulate methane emissions from existing sources in the oil and gas industry under the federal Clean Air Act. EPA has stated that it intends to issue a proposed rulemaking that will regulate methane emissions from existing oil and gas sources in September 2021. Note that CRA action affecting methane does not actually change the substantive emissions control requirements of Subpart OOOOa. The same emissions control requirements applied for the control of volatile organic compounds (VOCs) emissions also control methane emissions. The 2020 Policy Rule did not eliminate the VOC control requirements.
Given the CRA resolution, the transportation and storage sector sources are currently subject to NSPS Subparts OOOO and OOOOa without the changes made in the 2020 Technical Rule. Also in September 2021, the EPA plans to move forward with rulemaking to address the transportation and storage segments, which may result in the 2020 Technical Rule changes being extended to those sources. Until that rule-making is completed, however, sources in that segment do not have the benefit of the changes adopted as part of the 2020 Technical Rule and must comply with the versions of NSPS Subparts OOOO and OOOOa that existed prior to September 2020.
Energy Solutions Through the Power of People
E&P Consulting
Provides qualified and compliant employees and contractors as office and field consultants to the upstream oil and gas industry
Supports international operations with offices in Dubai, Guyana, Mexico City, UAE, and soon Suriname
Environmental
Provides the oil and gas industry with environmental, regulatory, health/safety, and ESG solutions to meet ever-changing regulations
Multiple regional offices, uniting industry knowledge, regulatory expertise and extensive service capabilities to provide customized solutions to clients

Auburn Energy Management
Provides contract operations, project management, engineering due diligence and technical advisory solutions to upstream asset owners
Successful history of providing stealth operational support
Staffing
A full-service staffing agency for all non-E&P industries and disciplines
Provides direct placement, temporary to permanent, and W-2 employees all over the United States
Looking at it from the macro side, there are three major trends in the U.S. that are putting increased pressure on companies and boards to act responsibly when it comes to ESG.
First, there has been a shift from the global regulatory and policy side. The Biden administration rejoined the Paris agreement and introduced the White House Gender Policy Council. Since the U.S. is the second largest emitter behind China, a commitment to emission reductions and funding is essential to achieving the agreement's goal and getting smaller countries to participate. Additionally, the White House also established a Gender Policy Council to advance gender equity and equality in both domestic and foreign policy development and implementation. Furthermore, the SEC has added Human capital management to Form 10-K and established a climate-focused working group. The human capital management disclosure calls for a description of the company's human capital resources such as the development, attraction, and retention of personnel. The climate-focused work group is already seeking public comments around the path forward for mandated disclosures.
Second, investor and consumers lack trust in ESG Data. Multiple data providers and reporting methodologies has created confusion. The absence of reporting standards force stakeholders to use multiple sources that are often not apples to apples for data. Therefore, there is a growing request for companies to not only report ESG metrics but prove accountability. What does that mean? Just like you need an independent auditor like Ryder Scott or Netherland Sewell to audit your reserves, SASB is now strongly recommending that you provide 3rd party assurance on your ESG or sustainability report.
Lastly, the capital markets have already shifted to a long-term focus. Investment dollars being managed (assets under management) with an ESG-integrated strategy hit $8.2T at the end of 2020, which was a 34% increase from 2 years ago. ESG hiring is on the rise as the top 150 asset managers globally have an average of 8 ESG analysts per firm.
The question is no longer, "Is it here to stay?", but, "How does a company start ESG efforts and manage it?". The hard part for smaller companies is to understand the ESG landscape to even get started. It is complex and overwhelming with so many different frameworks, guidelines, and standards. All of which are voluntary and require no reporting oversight. The balance between profitability and sustainable efforts is another aspect the leadership team needs to manage. The bottom line is that most companies need help to understand and determine a practical way forward that is unique to their company.
NTG Environmental draws from a wealth of multidisciplinary technical staff in order to provide ESG support through GHG baseline assessments, due diligence, ESG strategy framework and planning, sustainability report writing, and optimized operational solutions. We also incorporate proprietary software solutions for streamlining data gathering, annual calculations, peer reviews, emissions reduction projections, and ESG dashboarding.
STATE WIDE RULE 13 ESSENTIAL
State Wide Rule (SWR) 13 is a common phrase you hear with drilling operations. There are common misconceptions on what type of SWR 13 to file and when. The RRC is starting to implement more inspections, and therefore, we've seen less leniency on this matter. Below are notes to familiarize yourself with the filings and as always, NTG Environmental is here to help you get this accomplished quickly.
The most common is the SWR 13 B 1 A, also known as, surface casing > 3,500'.
This must be filed if you plan to set your surface casing at 3,500' or deeper. Even if the GAU depths are past 3,500', you will need this approval.
This next exception is the one that seems to be causing problems, the 13 B 1 H, also known as, excessive or short casing.
This must be filed if you plan to set casing more than 200' past the depth stated on the GAU. If you plan to set casing that is more shallow than the GAU (any depth), this exception would also apply.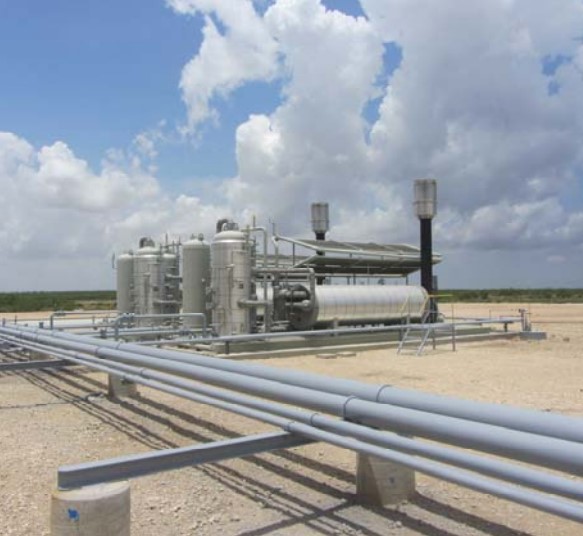 Service Highlight: Spill Control & Water Quality
The New Tech Global companies believe that supporting the communities we live and work in is of the utmost importance and is ingrained in our culture. Not only do we encourage community service and public outreach, we provide all of our employees with one week of paid time off to volunteer for any 501(c)(3) organization. Our employees use this to truly make a difference and help our communities and those in need. The organizations and causes we unify to support are diverse, and additional volunteers are never hard to find. In fact, our dedication to our communities is one of the things that makes the New Tech Global Companies unique. In addition to various churches and youth groups, a few examples of organizations that our employees support include:
The purpose of Spill Prevention, Control, and Countermeasure (SPCC) regulations is to aid facilities in the prevention of an oil discharge into navigable waters or adjoining shorelines, and to clean them up promptly should they occur. A key element of the SPCC regulations requires facility operators to develop, maintain and implement an oil spill prevention plan, referred to as a SPCC Plan. Not all facilities are subject to SPCC regulations and NTG Environmental aids our clients in determining their applicability. SPCC plans require certification by a Professional Engineer and are reviewed every five years. Other services offered include annual inspections and SPCC training for field personnel.
The Clean Water Act and associated federal regulations may require operators that clear, grade, and excavate locations to obtain coverage under the U.S. Environmental Protection Agency (USEPA) or an authorized state agency's permit for construction stormwater discharges. As part of the permitting process, a Stormwater Pollution Prevention Plan (SWPPP) may be required to reduce pollutants in stormwater runoff leaving a site. NTG Environmental can evaluate a site's applicability to the regulations and prepare permit applications with all supporting documentation. Other services include Industrial Stormwater Pollution Prevention Plans and Sediment and Erosion Control Plans.
A facility must be certified by the Texas General Land Office (TGLO) if it is employed in handling, storing or transferring oil, and any portion of the facility property is within 100 yards of tidally-influenced coastal waters. NTG Environmental prepares Oil Discharge Prevention and Response (ODPR) Plans for qualifying sites.
NTG Environmental prepares Facility Response Plans (FRPs) for facilities that have the potential to pose "substantial harm" to the environment by discharging oil into or on navigable waters. Such a facility would include one that transfers oil over water or that has a total oil storage capacity of greater than or equal to 1,000,000 gallons.
The RRC has increased reviews of drilling permits with regards to casing sets. In particular, we are seeing clients needing to do immediate corrective actions if SWR 13 permits are not in place when setting casings.
Increased awareness of GHG emissions is leading to more focus on flaring at the RRC. Previously, there was some leeway around the 24 hour notification requirement. Now if the event is not reported within 24 hours, clients are being required to go to hearing.
With increasing activity, be aware that you may trigger OOOOa applicability. This may include the need for fugitive emission surveys or emissions controls at your site. If you were close to the 6 tons/year/tank, consider re-evaluating your emissions. Stay tuned for new proposed rules in September. We are seeing an increasing number of fines and settlement news from the EPA.
Due to the recent major pipeline security breach, the Department of Homeland Security Transportation Security Administration (TSA) announced new cybersecurity requirements for critical pipelines owners and operators. The new directive requires owners and operators of TSA-designated critical pipelines that transport hazardous liquids and natural gas to implement a number of urgently needed protections against cyber intrusions . This is the second Security Directive that TSA has issued to the pipeline sector this year, building upon an initial Security Directive that TSA issued in May 2021 following the ransomware attack on a major petroleum pipeline. The May 2021 Security Directive requires critical pipeline owners and operators to (1) report confirmed and potential cybersecurity incidents to CISA; (2) designate a Cybersecurity Coordinator to be available 24 hours a day, seven days a week; (3) review current practices; and, (4) identify any gaps and related remediation measures to address cyber-related risks and report the results to TSA and CISA within 30 days.
The state of ESG is complex. Multiple frameworks, guidances, and standards all of which are voluntary. The most common ones being used in the energy industry are SASB, TCFD, and IPIECA. What is important to understand is who are the reports designed for and does it meet the needs of your stakeholders.
Permitting
Storm water discharge (federal NPDES and state level)
Regulatory Compliance
Spill Prevention, Controls and Countermeasure (SPCC) plans Oil Discharge Prevention and Response (ODPR) Plans
Facility Response Plans (FRPs) Stormwater Pollution Prevention Plans (SWPPPs) / erosion and sediment control plans
Federal, state, and municipal emergency response plans
Regulatory Services
GAP analysis and corrective action plans
Site inspections for compliance reporting
Representation during agency interaction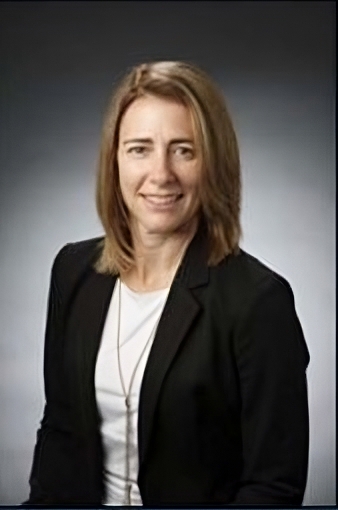 Trina joined NTG Environmental with more than 20 years of experience in the energy industry. Her broad industry experience has spanned multiple business units including production, regulatory and reservoir engineering, commercial, and corporate strategic planning.
Prior to joining NTG Environmental, Trina served as the Director of Planning and Project Advancement for Anadarko/Occidental petroleum, responsible for overseeing planning for US onshore and offshore exploration as well as developing and implementing a fit-for-purpose stage gate process for all major projects. She has been involved with several state agencies and industry groups on topics such as wellbore integrity, endangered species, and diversity & inclusion.
What made you get involved with ESG?
My passion has always been in the commercial and strategic space finding a path forward for win/win solutions given a complex and challenging project. I elected to take a buyout package with the OXY purchase of Anadarko Petroleum and decided to pivot full-time into the ESG field bringing together my educational background of civil and environmental engineering, and business with my energy industry experience to help companies navigate the energy transition.
Why did you choose to work for NTGE?
NTG Environmental offers a unique value proposition. They are one of the few companies that can guide clients throughout their entire ESG journey offering both strategic framing and report writing as well as the technical data collection and operational improvement solutions. I think it is critical that you understand the whole life cycle to report it effectively.
What is a fun fact about you?
I have been water skiing since I was 6 years old. I was fortunate enough to ski for several amateur show teams growing up in Florida. During college I was able to make the childhood dream a reality. I skied two summers at SeaWorld of Texas and one summer at Safari World in Bangkok, Thailand.
What can we find you doing on the weekends?
Soccer has been a way of life for a long time with both of my kids playing at a high levels. My daughter is now playing for her college team and my son still plays high school. When I do have time away from soccer, you might find me at the gym or at the lake water skiing.
911 Regional Park Drive, Houston, Texas 77060
Office: 281.872.9300
Fax: 281.872.4521
500 West 7th Street, Suite 700, Ft. Worth, Texas 76102
Office: 817.885.8548
Fax: 817.885.8576
701 Tradewinds Boulevard, Suite C, Midland, Texas 79706
Office: 432.685.3898
Fax: 432.685.3978
119 North Street, Suite B, Nacogdoches, Texas 75961
Office: 936.560.2660
333 Technology Drive, Suite 107, Canonsburg, Pennsylvania 15317
Office: 724.745.5929
Fax: 724.745.7876
410 17th Street, Suite 1190, Denver, Colorado 80202
Office: 303.629.8666
Fax: 303.629.0218
Environmental Due Diligence & Audits
Environmental, Social, Governance
Water Quality & Natural Resources
Site Remediation & Closure
Regulatory Compliance & Permitting
Midstream Compliance & Permitting
Pre-Construction Site Assessments
Air Quality Permitting & Compliance
Fugitive Emission Surveys
GHG Assessments & Management Plans